Dublin office market is well positioned to cater for the expected increase in demand from Brexit.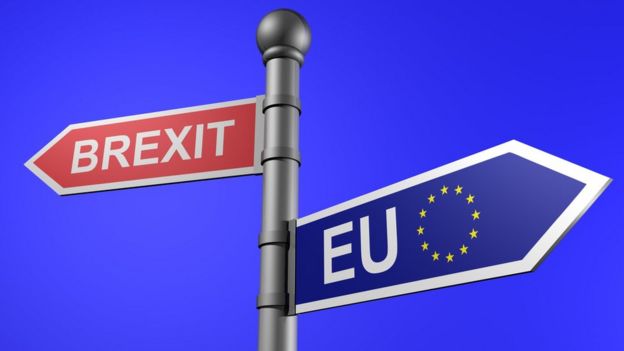 With global financial powerhouses such as Morgan Stanley, JP Morgan, Bank of China, BNY, Lloyds, Barclay's and Credit Suisse all rumoured to be eyeing Ireland as a post-Brexit base, Dublin is presented with a once in a generation opportunity to turbo-charge its standing as an international financial services centre. While some doubts have been raised as to whether Dublin's office market has the capacity to capitalise on the opportunity presented by Brexit, we at Knight Frank believe such fears are unfounded.
First off, with a prevailing grade A vacancy rate of 3.5% in the city centre, it is correct to acknowledge that there is a current shortage of modern office space of the type demanded by prospective occupiers moving from London. The low vacancy rate is a result of the strength of occupier demand following the downturn, with the pace of the rebound exceeding all expectations and rapidly diminished the quantum of available space. In 2016, 2.9 million sq ft of space was let, making it the second highest ever level of take-up and the fifth consecutive year that take-up has expanded.
While developers were initially slow to cater for this emerging occupier demand, development activity has picked-up considerably over the past year. 2017 will see approximately 2.8 million sq ft of space built or refurbished in Dublin with a further 4.0 million sq ft due to be delivered over 2018 and 2019. For example, Amazon will house approximately 2,000 workers at the soon to be completed 172,000 sq ft Vertium Building, located on Burlington Road. Ronan Group Real Estate (RGRE), are developing the building with funding provided by German pension fund Union. The project, along with RGRE's Spencer Place, form part of a new generation of office buildings being delivered in Dublin, buildings of scale that can compete with the very best being produced in the world today. Other examples include IPUT's 10 Molesworth Street, Green REIT's 5 Harcourt Road, McGarrell Reilly's Sharp Building, Clancourt's Three Park Place and Joe Linder's Distillery Building.
Though much of the stock due to come online is already let – ensuring that an oversupply of stock will not hit the market – many of the schemes are designed with flexibility in mind allowing additional space to be delivered quickly. For schemes with planning permission in place that were previously envisaged as being built-out gradually on a phased basis, this will lead to a bringing forward of the development delivery pipeline as the tenant demand emerges from Brexit. For example, two of the five Dublin Landings buildings – a stunning mixed-use scheme located on the north docks being developed by Ballymore – are currently under construction with the remaining three buildings due to be brought on stream by 2020. However, this timeline could be shortened if significant tenant demand arising from Brexit is crystallised.
As a final point, one should guard against assuming that letting sizes coming from London will all be of a large scale. For example, the Central London 10-year average office deal size is 7,600 sq ft – a figure which is approximately in-line with Dublin – illustrating that the majority of demand from London will be of a quantum that we are used to accommodating in Dublin. While there may be some large-scale bank movements, their presence in Dublin is likely to be phased-in over time. In summary, the Dublin office market is well positioned to cater for the expected increase in demand from Brexit.